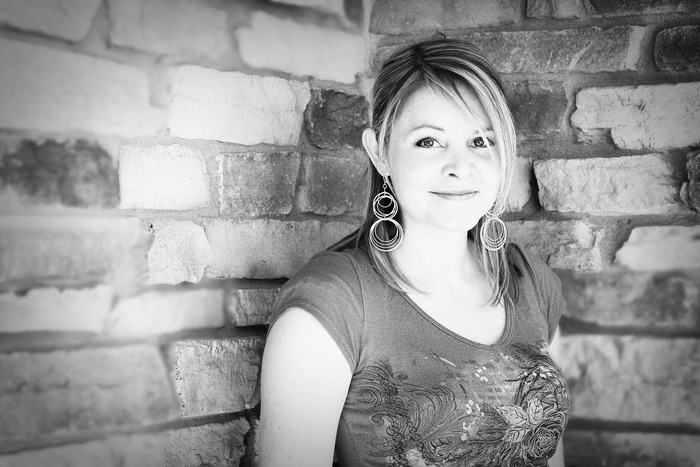 "How I Write" is a feature hosted by A Book and a Latte. Colorado author/writer features are being re-posted here as well!
About the author: 
Cindi Madsen sits at her computer every chance she gets, plotting revising, and falling in love with her characters. Sometimes it makes her a crazy person. Without it, she'd be even crazier. She has way too many shoes, but can always find a reason to buy a new pretty pair, especially if they're sparkly, colorful, or super tall. She loves music, dancing, and wishes summer lasted all year long. She lives in Colorado (where summer is most definitely NOT all year long) with her husband and three children. She is the author of YA novels All the Broken Pieces and Demons of the Sun and adult romances Falling for Her Fiancé and Cinderella Screwed Me Over.
Are you a planner (outline, etc.) or do you "pants" it?
I'm a panster. I have a basic idea of characters and the story and then I just go, writing into the mist, trying to find the right path ☺
Do you write daily or sporadically when you're inspired?
I write daily. I also have daily word count goals. It's easier to hit them and surpass them as I'm inspired, but now that I have deadlines, I have to write every day. But when I finish a book, I do try to take a week or two off to catch up on laundry and reading-for-fun, and to have some time to let my brain rest.

What inspired you to want to become a writer?
I've always had stories in my head. I often have a hard time falling asleep, and so I'd just have a story play out in my head. If it didn't finish before I fell asleep, I'd pick it up the next night. One day I decided to put them on paper and see what happened. The rest is history (or literature, as it were)
What kind of mood are you typically in when you write (happy, sad, etc.)?
It's surprising how much the mood of what I'm writing affects me. I'm usually pretty happy and excited about my story, especially when I figure out plot points. But once in a while I'll write a sad scene and I'll feel sad. I also don't like stopping after a big fight between the hero & heroine. I want to resolve them so we can all be happy.
Do you have any writing quirks?
I listen to playlists and drink Mountain Dew. When I'm editing, I also eat Peanut M&Ms and sour gummi worms.
What tool(s) do you use to write? Microsoft Word, Pages, Scrivener, typewriter, pen and paper, and/or napkins/toilet paper?
Strictly toilet paper. Is that weird? Lol. Actually, I write in Word, though I believe it is of the devil and swear at it a LOT. I have notes in my phone when I'm not by my computer and get a great line or bit of dialogue or plot idea. I have 46 notes on my phone right now, each for different books or random ideas or lines I know I'll use someday. And I also have notes in a notebook and have been known to write all over the backs of bills and envelopes, and yes, even napkins. I tried to stop that, because I can never find them when I need them, and my husband was scared of throwing away something I needed and getting the wrath of the crazy writer personality that sometimes take over in the thick of a project. My phone notes help me stay better organized.
What resources do you recommend for new writers?
Writing organizations. Find one in your area. They have classes and support systems. It's also a good place to meet a critique group, which is really important for new writers, though it's also a hard step. Other than that, read, read, read, and write, write, write. Follow editors and agents blogs and twitter feeds.
What's the best piece of advice you've received for writing?
One of my critique partners told me that while I knew how my character felt, I wasn't getting their emotions on the page. That changed my writing a lot. Each one of my critique partners has taught me so much and with their help, I grew more as a writer in a couple months, then I had in several years of writing on my own.
What are your thoughts on traditional publishing vs. self-publishing?
I think there are positives and negatives in both, and you have to look carefully at what's best for you. There's this misconception that self-publishing is just writing a book and throwing it up for people to buy. Which does happen. But the books that are successes in self-publishing have had more than just the author read it. They've been critiqued and edited, and they're good stories. Take the time to get it right. On the other hand, you can do whatever you want, so there's that freedom. It's hard to get the word out by yourself, though. I'm still considered indie pubbed, because my publishing company is smaller, though really, they've grown a ton since I signed. I've been very happy with the final product and it's nice to have a support team. The one thing I think is most important to remember, traditional or self-published, is we're all authors who love writing. We're on the same team. Let's cheer for each other.
What types of writing events have you participated in (NaNoWriMo, conferences, workshops, etc.)? Which was your favorite?
I've been to workshops, conferences, and done NaNoWriMo. My favorite is probably writer conferences. I've met some great people there, including one of my closest author friends. They're expensive and exhausting, but my husband said, it's like your college class. Only you get it all done in three days. I like that way of looking at it. You're investing in yourself. I often write a novel in a month, so I expected to like NaNoWriMo more, but I don't know that I'll do it again. The chart keeping track made me feel like I was being bossed around for some reason. Not sure why. I did write a ton of words that month, but it's a huge mess. I like to get my word count for the day, and then have time to go back over those scenes and mess with them a bit before the next day.
More "How I Write" Q&As!